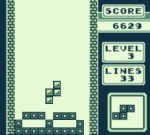 XCore Moderator
Joined: Thu Dec 10, 2009 6:56 pm
Posts: 682

It is very unlikely that you will get an official statement from XMOS.

I wouldn't worry about the availability for at least the next 5 years.
Yes of course it will be phased out at some point like every other chip, but there is no good reason to do it in the upcoming years, even though there may be successors. Continued production is relatively cheap once you have passed the initial production costs (mask sets etc).